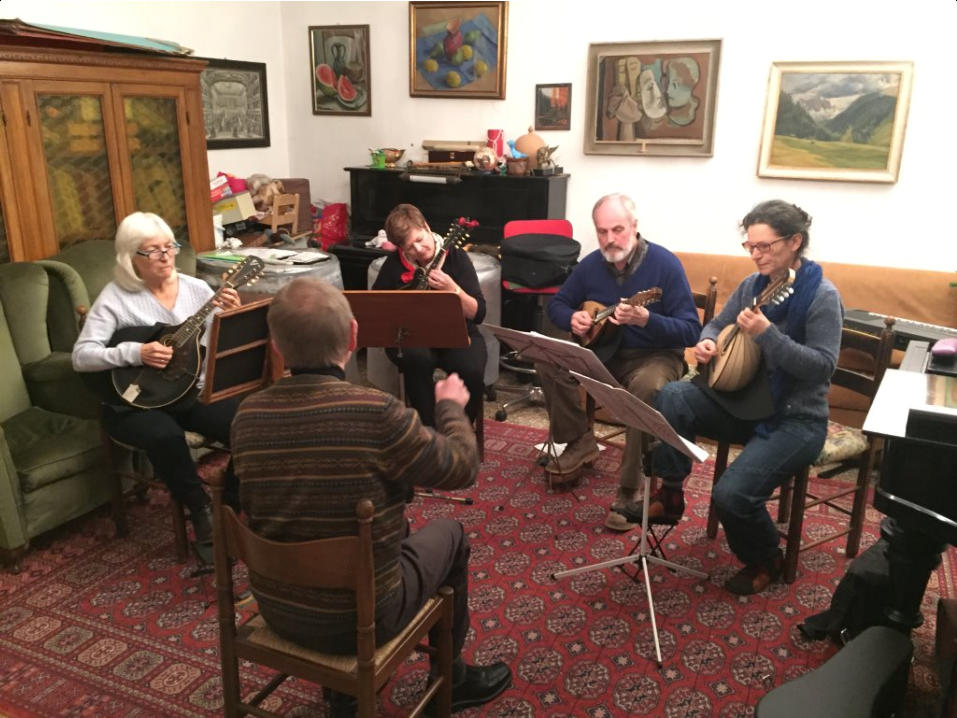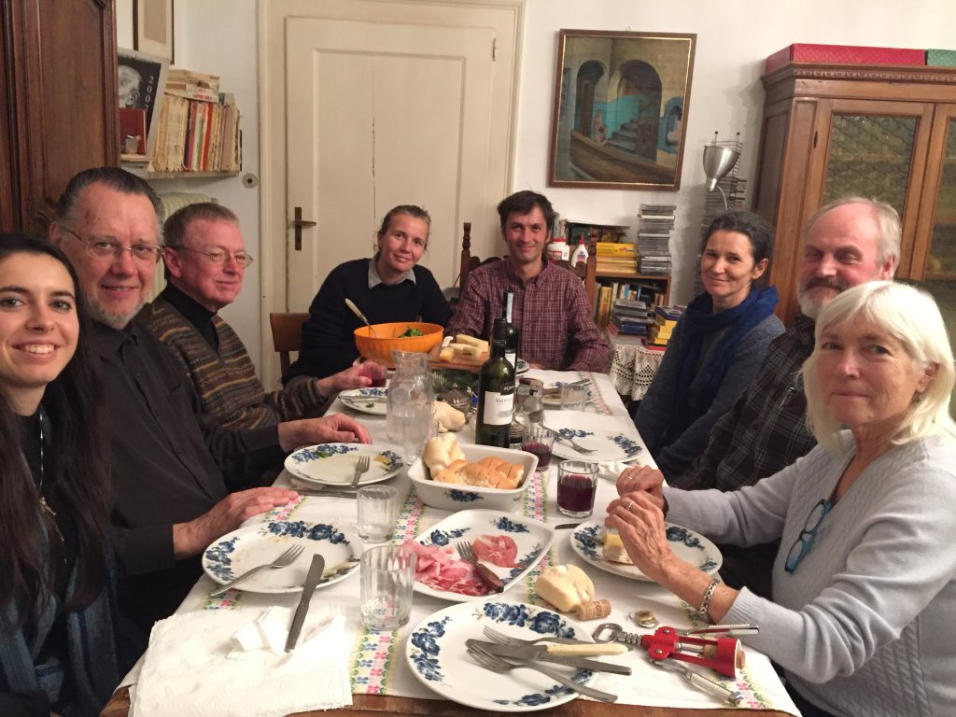 THE GIMO MANDOLIN FESTIVAL
7-10 September 2017 in Sweden

THE MANDOLIN ACADEMY
will hold seminars which are open to anybody
during The Gimo Mandolin Festival in Sweden.
INFORMATION
The number of participants is limited, so please
apply early to avoid disappointment. Applications
are accepted in the order in which they are
received.
THE FEE INCLUDES:
1.
Seminar activities and concerts.
2.
Premises for seminar.
3.
Care and support by representatives
of The Gimo Mandolin Festival, Sweden.
APPLICATION FORM
Please contact us for more information and the
application form.
TRANSPORTATION AND ACCOMMODATION
We recommend that you visit websites about
accommodation - hotels, apartments etc. in the
surroundings of Gimo. Everything remains in your
hands, and you pay directly to the hotel.
As we said before, the seminar fee covers course
and concert activities organised by the
MANDOLIN ACADEMY

, and you take care of
transport and accommodation separately.
SEPTEMBER 7 - 10, 2017: Mandolin Seminar
The fee of €200 euros per person includes all
Festival activities - lessons, rehearsals and
concerts, chamber music, ensemble,plucked
string orchestra and the Festival Orchestra.
Teachers:
CARLO AONZO -
Mandolin
KEITH HARRIS -
Mandolin
Special offer:
Only for people taking the all-inclusive ticket, Keith
Harris offers an additional two days of tuition
leading up to the Festival. The time frame will be
from 9am on Tuesday, September 5, through
Wednesday and Thursday morning. Additional fee:
€100 euros per person. Please contact the Gimo
Mandolin Festival Organisation for details.
SEPTEMBER 7 - 10, 2017: Ensemble Seminar
The fee of €50 euros per person is for members of
established groups and individual mandolin,
mandola and guitar players, who will perform at the
festival. The fee also includes admission to all
concerts and participation in the Festival Orchestra.
Teachers / Instructors:
TOVE FLENSBORG
- Mandolin
LARS FORSLUND
- Mandolin / Mandola
REIDAR EDVARDSEN
- Mandola / Guitar
ANGELICA SELMO
- Harpsichord / Piano
MAXINE RIZZOTTO
- Harpsichord / Piano
SUZANNA LIDEGRAN
- Harpsichord / Piano
Chamber music and ensembles:
In the accompanying seminars, they will work with
enthusiasts like yourself to help you to a deeper
understanding of this fine and rare music and how
to perform it.
SEPTEMBER 7 - 10, 2017: Orchestra Seminar
A fee of €50 euros is for individual players who only
want to take part in the rehearsals and
performances of the Festival Orchestra. The fee
also includes admission to all concerts.
The material will be music by Antonio Vivaldi,
Yasuo Kuwahara, Olof Näslund, Lars Forslund
and Keith Harris.
Teachers and participants of the Festival will
actually make music together in a specially-formed
"Festival Orchestra". The fruits of their work will be
presented in atmospheric candle-light concerts,
held each midnight in the beautiful ancient
churches of the vicinity.
Conductors / Intsructors:
CARLO AONZO & KEITH HARRIS