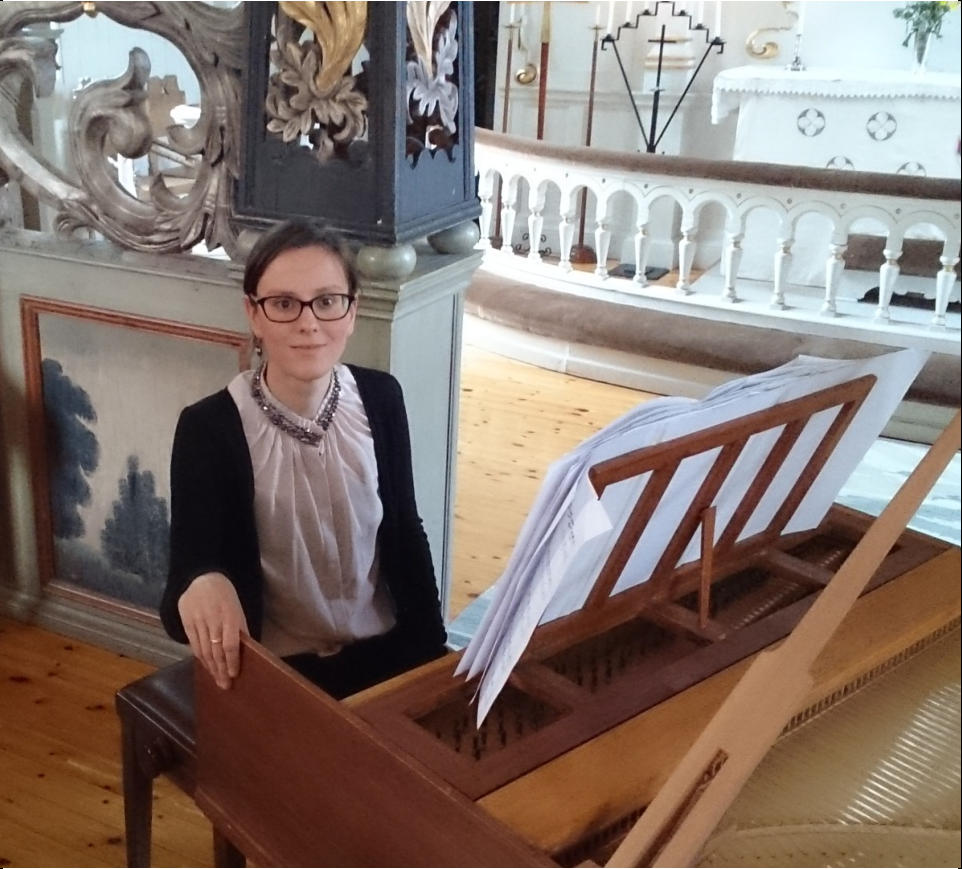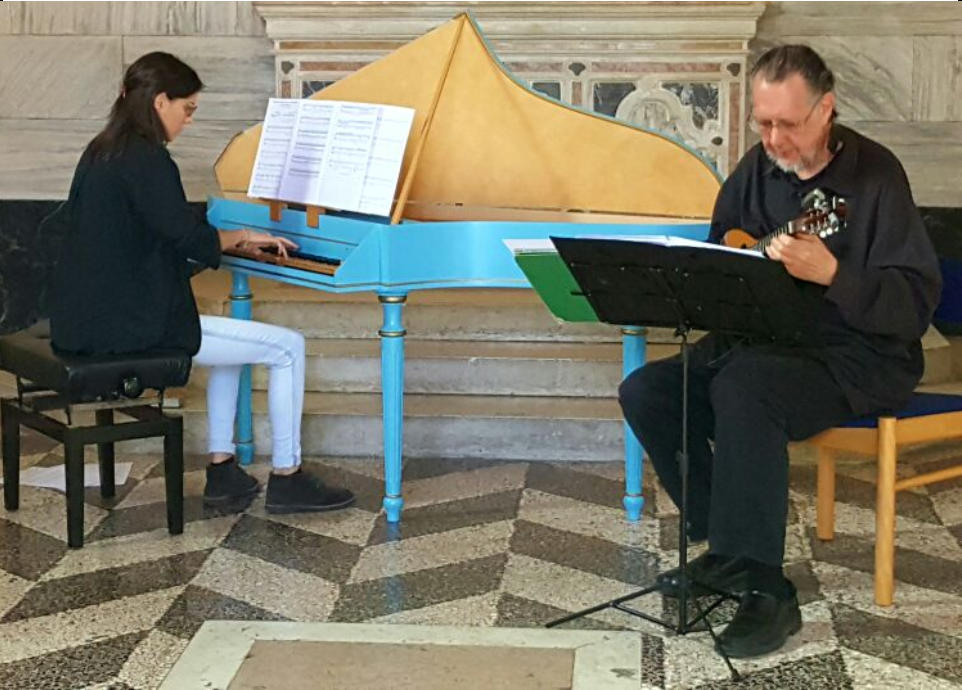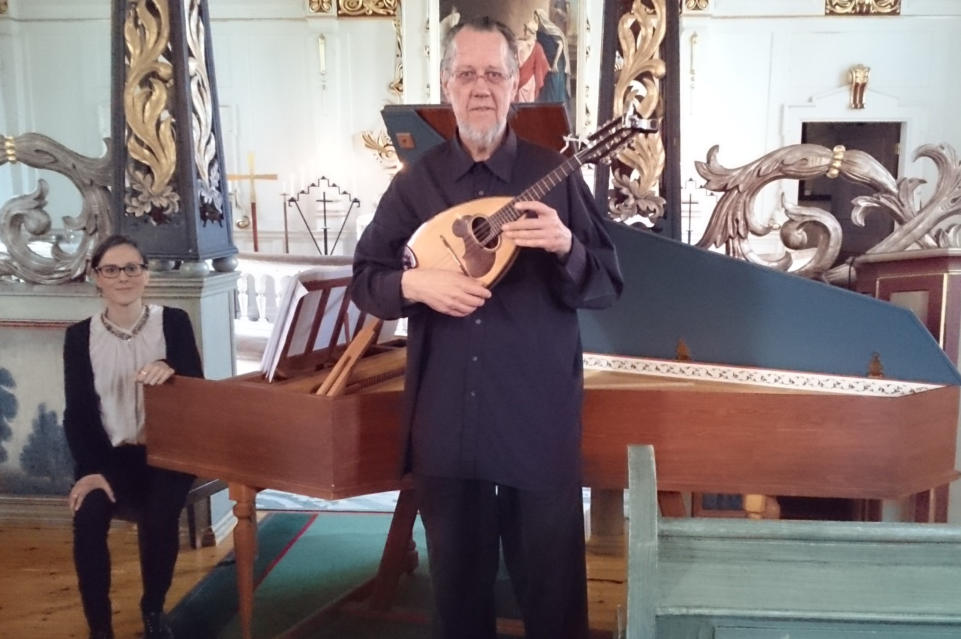 CAMERATA MANDOLINO CLASSICO
has received international recognition as a skilled
interpreter of Venetian baroque music. The ensemble
has made numerous and extensive tours in Japan,
Germany, Austria, Spain, Italy and Sweden
.

LARS FORSLUND - mandolin
Lars Forslund is Artistic Director of the Vivaldi
Festival and The Mandolin Academy. Lars lived in
Rome as a child, studied Italian in Florence and lives
since 1998 part of the year in Venice.
OUR CONCERTS
has been critically acclaimed and hugely appre-
ciated by standing ovation from an enthusiastic
audience.
A review from Venice at the Basilica dei Frari:
"The musicality of Lars Forslund was revealed
especially in the "Adagio" of the Sonatina in C minor
for mandolin and harpsichord by Beethoven, which
was rendered with subtlety of phrasing and subtle
nuances of expression."
Letizia Michielon,

Il Gazzettino
A review from Venice at the Palazzo Querini:
"Forslund was the master of about every nuance of
dynamics and tone you could imagine in the
mandolin, as well as some you might not. He could
make the instrument sharp and piercing, as well as
muted and dark.
Michel Miller

Berkshire Review
JAPAN AND THE MANDOLIN
In the eighties and nineties, worked and studied Lars
in Kobe in Japan for the Master Yasuo Kuwahara,
and also learned the Japanese language. Then they
developed a long partnership, in the field of mandolin
music, between Japan and Sweden. 1983 played
Lars and Yasuo in Das Deutsche Zupforchester
under the leadership of Siegfried Beherend.
MANDOLIN PLAYING IN SWEDISH TV
1982 Lars founded Sweden's first international
mandolin festival at Visingsö in Sweden. At the
festival he made a recording with the mandolin and
guitar orchestra Musica Festiva. Music by Vivaldi
from the disc became the theme song of SVT's
Italian language course

"Buon giorno Italia".
Most recently Lars was mandolin soloist at the
Venice Carnival 2016 and cicerone, along with Ann
Lundberg, in the television program "Landgång"
(gangway), section 6, Season 8.
Website

www.svt.se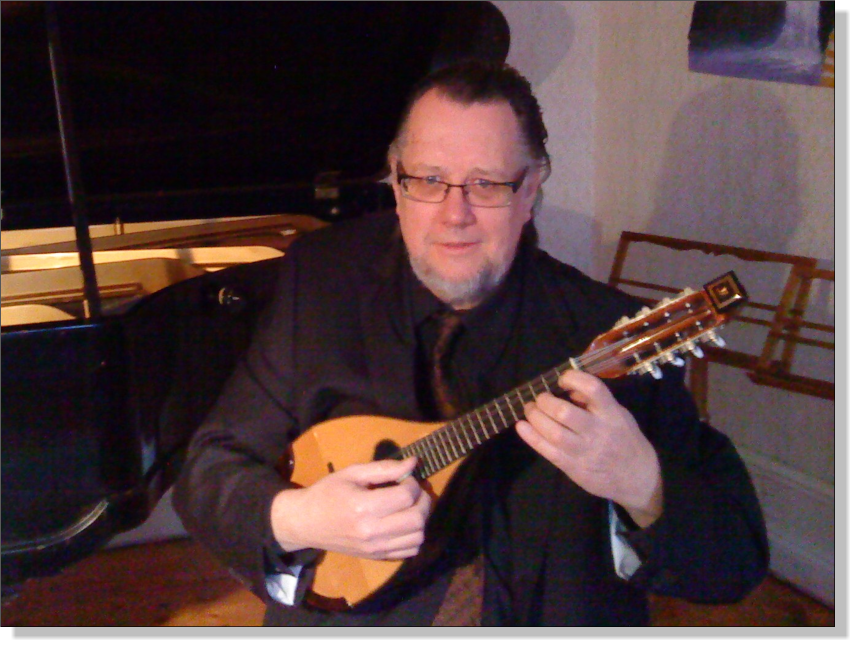 MUSIC BY LARS FORSLUND
Music for Mandolin and Harpsichord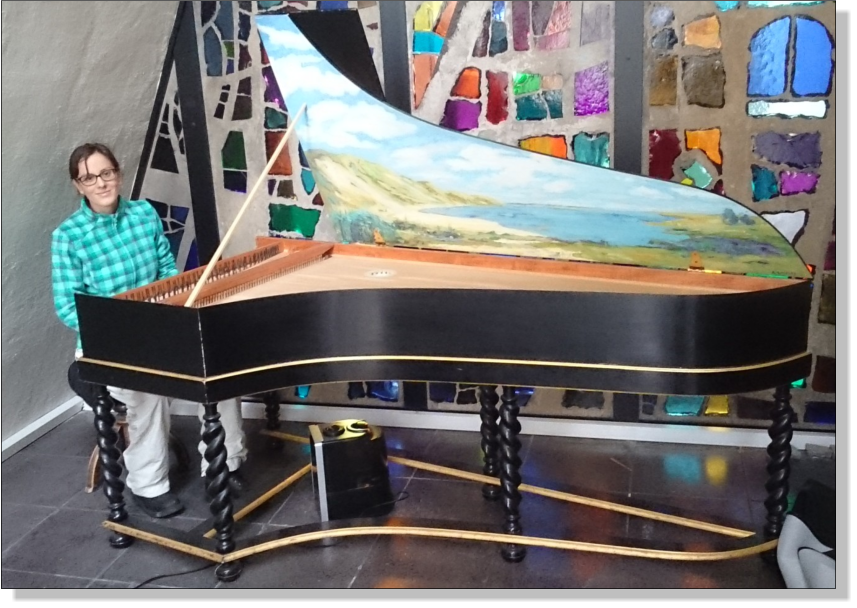 ANGELICA SELMO - harpsichord
Angelica Selmo from Verona, Italy received his
academic degree in piano with honors from the
Conservatory of Vicenza, under the guidance of
Maestro R. Zadra. She has been awarded prizes
in numerous national and international piano
competitions and the first prize in competitions
Nuovi Orizzonti (Arezzo), Rami Musicali
(Fucecchio), Città di Bardolino, Città di Piove di
Sacco in Italy.
HARPSICHORD
From 2011, Angelica Selmo devoted herself
exclusively to the harpsichord at the conservatory
for early music in Vicenza, under the leadership
of Professor P. Marisaldi. Already in 2012 she won
first prize as a soloist, in a competition in the
category of "Early Music" in Italy.
AWARDS
In 2014 she took a degree in harpsichord with the
highest possible rating and honorable mention.
She has given solo recitals at prestigious festivals
of early music in Genoa, Palermo, Pavia Baroque
Festival, Baroque weeks in Brescia, Cusiano
Festival di Musica Antica in Orta and Le Vie del
Barocco in Savona.
CONCERT PERFORMANCES
She has appeared at the Biblioteca Marciana in
Venice, the Teatro Olimpico in Vicenza, at the
Teatro Bibiena in Mantua and again, as harpsi-
chordist, had the honor to play with the Italian
chamber orchestra L'Orchestra da Camera Italiana
under the direction of Maestro S. Accardo.
MASTERCLASSES
She has participated in master classes in Baroque
music for A. Bernardini, S. Kuijken, J. Jansen and
P. Hantai.
THE SHOW IN MILAN
In 2015 she was invited to the world premiere at the
fair MADE Expo in Milan, where she played on a
harpsichord, which was the first musical instrument
in the world constructed with environmentally
friendly wood and certified materials