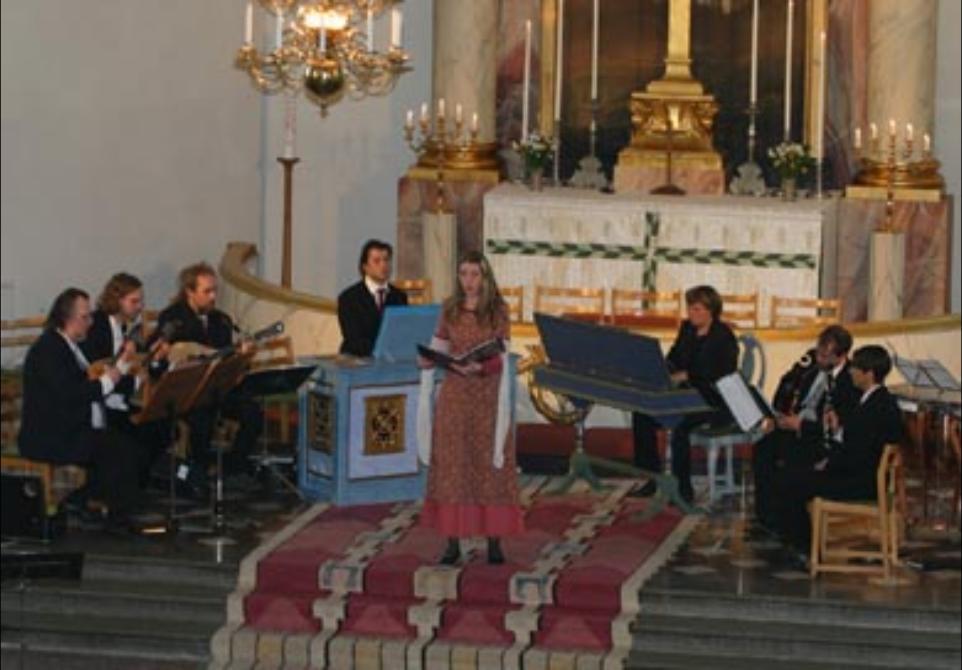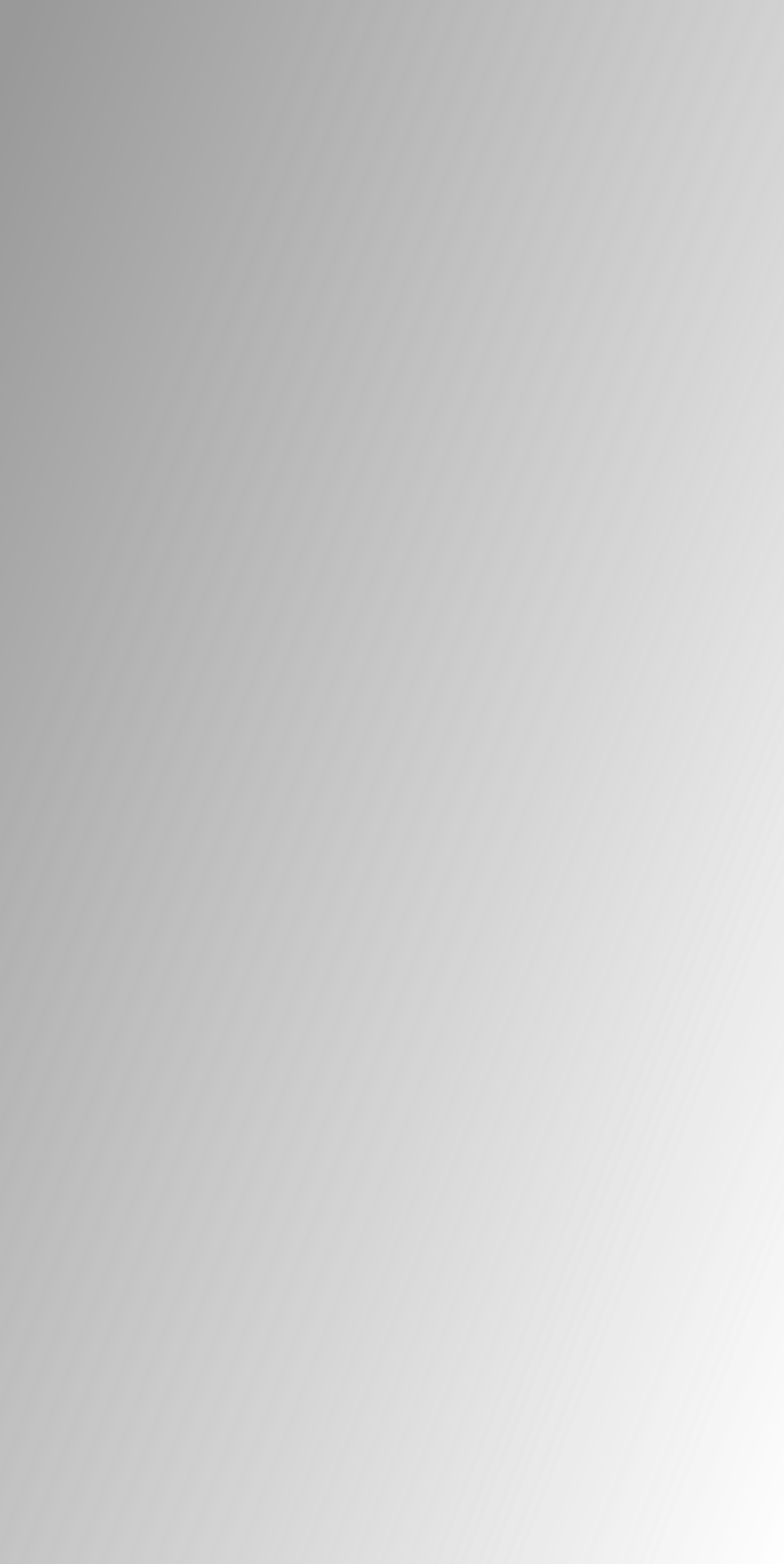 C
AMERATA
M
ANDOLINO
C
LASSICO
The Swedish Mandolin Ensemble
CAMERATA MANDOLINO CLASSICO
Established 1996 by Lars Forslund


CAMERATA MANDOLINO CLASSICO
The Swedish mandolinist Lars Forslund
established the Camerata Mandolino Classico to
bring together musicians with a special interest in
the Baroque era from his own country and from his
second home - Venice. The first concert of the
Camerata Mandolino Classico, with the organist
Margherita Gianola in the Basilica dei Frari, was
the beginning of many triumphant successes to
date. The first collaboration of the Camerata
Mandolino Classico took place in Venice in 1998.
Since 2004, the cooperation has included the
Opera da Camera di Venezia as well.
MUSIC BY LORENZO CRISTIANO
Two lovely mandolin sonatas

La Caccia

and
Il Mulino

are composed for Neapolitan mandolin
and basso continuo. The arrangements are by Lars
Forslund. They use special fingerings and plectrum
techniques to exploit unusual tonal resources of the
mandolin. The sonatas were inspired by Baroque
violin music, in particular that of Handel, Vivaldi and
Scarlatti.
THE GLORIA BY LORENZO CRISTIANO
Sacred Music with Mandolin Solo. This choral work
was composed by Cristiano and arranged by Lars
Forslund for a mixed or women's choir, four soloists
(SATB or SSAA), string orchestra, harpsichord or
organ and solo Neapolitan mandolin. Cristiano was
inspired by sacred Italian Baroque music, in
particular by Vivaldi and Corelli.

BAROQUE MUSIC FOR MANDOLIN
Arrangements by Lars Forslund on midi file
"IL MANDOLINO AMOROSO"
Musica per mandolino, cembalo e basso
Vivaldi, Beethoven & Edelmann
Lars Forslund -

mandolin
Mario Parravicini -

harpsichord
Olof Näslund -

bass guitar

LISTEN TO THE ENSEMBLE
Recordings from Concerts & Studios


MENU: SONATE PER MANDOLINO
by Lorenzo Cristiano
MENU: VIVALDI, BACH & HÄNDEL
Ouverture and Concerti
01 Antonio Vivaldi, Concerto con molti strumenti: Allegro
02 Johann Sebastian Bach, Suite n. 3 in D major: Ouverture
03 Johann Sebastian Bach, Suite n. 3 in D major: Air
04 Johann Sebastian Bach, Suite n. 3 in D major: Gavotte 1 & 2
05 Johann Sebastian Bach, Suite n. 3 in D major: Bourrée
06 Johann Sebastian Bach, Suite n. 3 in D major: Gigue
07 J. S. Bach, Concert for Harpsichord in F minor: Allegro
08 J. S. Bach, Concert for Harpsichord in F minor: Largo
09 J. S. Bach, Concert for Harpsichord in F minor: Allegro
10 Antonio Vivaldi, Concert for 2 Oboes in D minor: Largo
11 Antonio Vivaldi, Concert for 2 Oboes in D minor: Allegro
12 Antonio Vivaldi, Concert for 2 Oboes in D minor: Largo
13 Antonio Vivaldi, Concert for 2 Oboes in D minor: Allegro
14 Georg Friedrich Händel, Watermusic-Suite: Minuet
15 Georg Friedrich Händel, Watermusic-Suite: Andante
16 Georg Friedrich Händel, Watermusic-Suite: Alla Hornpipe
17 Georg Friedrich Händel, Watermusic-Suite: Rigaudon
18 Georg Friedrich Händel, Watermusic-Suite: Gigue
19 Georg Friedrich Händel, Watermusic-Suite: Menuet
20 Antonio Vivaldi, Concert for Mandola in C minor: Allegro
21 Antonio Vivaldi, Concert for Mandola in C minor: Largo
22 Antonio Vivaldi, Concert for Mandola in C minor: Allegro
MENU: SONATE PER MANDOLINO
by Domenico Scarlatti
01 Domenico Scarlatti, Sonata in E minor: Grave
02 Domenico Scarlatti, Sonata in E minor: Allegro
03 Domenico Scarlatti, Sonata in E minor: Grave
04 Domenico Scarlatti, Sonata in E minor: Allegro
05 Domenico Scarlatti, Sonata in D minor: Allegro
06 Domenico Scarlatti, Sonata in D minor: Grave
07 Domenico Scarlatti, Sonata in D minor: Allegro
08 Domenico Scarlatti, Sonata in D minor: Siciliana
09 Domenico Scarlatti, Sonata in D minor: Allegro
MENU: "IL MANDOLINO AMOROSO"
Musica per mandolino, cembalo e basso
01 Antonio Vivaldi, Concert for Mandolin in C major: Allegro
02 Antonio Vivaldi, Concert for Mandolin in C major: Largo
03 Antonio Vivaldi, Concert for Mandolin in C major: Allegro
04 Antonio Vivaldi, Sonata in E minor: Andante molto
05 Antonio Vivaldi, Sonata in E minor: Larghetto
06 Antonio Vivaldi, Sonata in E minor: Allegro
07 Antonio Vivaldi, Sonata in C major: Andante molto
08 Antonio Vivaldi, Sonata in C major: Largo
09 Antonio Vivaldi, Sonata in C major: Allegro
10 Ludwig van Beethoven, Sonatina in C minor: Adagio
11 Edelmann, Concerto for Harpsichord in D major: Maestoso
12 Edelmann, Concerto for Harpsichord in D major: Andantino
13 Edelmann, Concerto for Harpsichord in D major: Rondo
"La Caccia"
01 Allegro moderato
02 Adagio
03 Allegro alla caccia
MENU: GLORIA IN EXCELLCIS
by Lorenzo Cristiano
"Il Mulino"
04 Largo assai
05 Allegro moderato
06 Menuetto
07 Giga (Allegro)
01 Gloria in Excellcis
02 Et in terra pax
03 Laudamus te
04 Gratias agimus tibi
05 Propter magnam gloriam
06 Domine Deus
07 Domini Fili unigenite
08 Domine Deus, Agnus Dei
09 Qui tollis peccata mundi
10 Qui sedes ad dexteram Patris
11 Quoniam tu solus sanctus
Attacca:

Cum Sancto Spiritu













Complete 1 - 12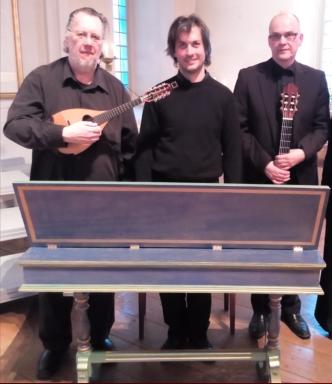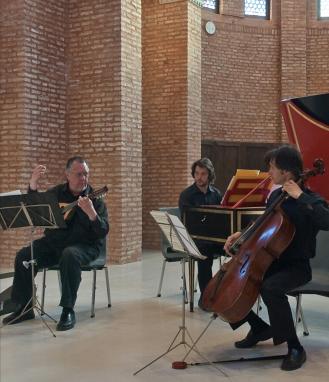 DOMENICO SCARLATTI
Sonatas for mandolin and basso continuo
Sonatas in E minor & D minor
Lars Forslund -

mandolin
Mario Parravicini -

harpsichord
Lorenzo Parravicini -

violoncello



VIVALDI, BACH & HÄNDEL
Suites and concerts for oboes, mandolins,
mandola, guitars and harpsichord
CAMERATA MANDOLINO CLASSICO
Soloists
Lars Forslund, Anders Textorius -

mandolin I & II
Kenneth Frejd, Per Ingolf Skaare -

guitar I & II
Per Bengtsson, Gunnar Månberg

- oboe I & II
Margherita Gianola

- harpsichord soloist
Urban Coleman -

mandola soloist
Mandolino I
Lars Forslund, Reidar Edvardsen, Anders Textorius
Mandolino II
Ingemar Hjertén, Ernesto Voss, Lars Bruno
Mandola
Urban Coleman
Chitarra
Kenneth Frejd, Per Ingolf Skaare
Chitarra di Contrabbasso
Olof Näslund
Track no 7, 8 and 9
plays also Stefanie Rauch - Mandolino I
and Keith Harris is conducting